Thank you to those who ask questions about our activities in Hong Kong. It helps me to know what to update you with.

Yes, we did try a new church on Sunday. This one was very close to our hotel in Sha Tin. We were given the contact details of a family, and after Craig rang them on Saturday night, they offered to pick us up and drive us to their church, Sha Tin Anglican. No easy feat for them with their six children!

We googled the church before going to find out some information about it. (I actually wanted to check that it wouldn't be a formal "high Anglican" kind of service.) When Keegan saw the website he worridly remarked, "I don't want to go to a church if it's on fire!" We then explained that it meant the people there were excited about the Lord. We saw this photo of the congregation on their website.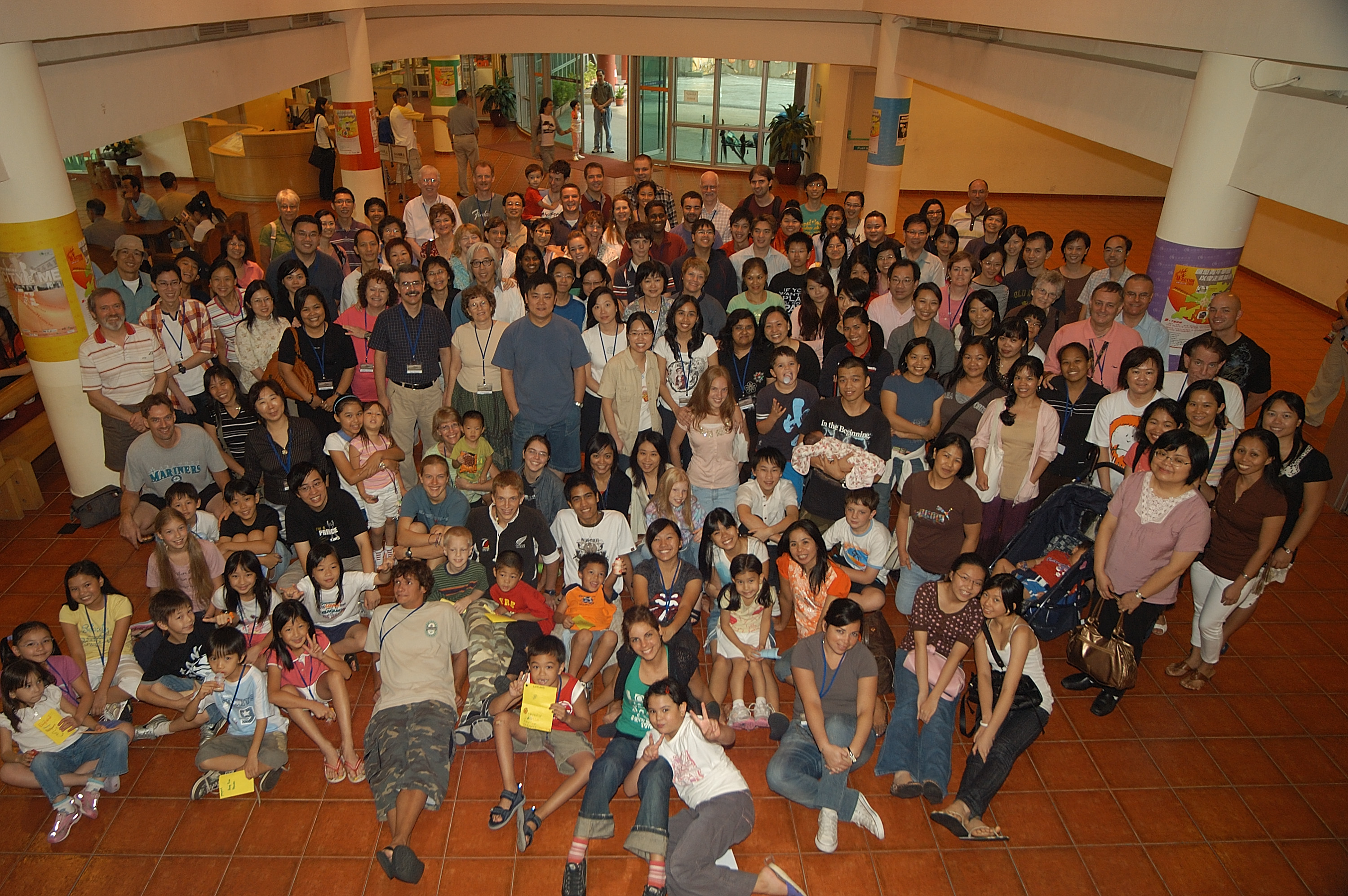 John and Lisa picked us up as promised, and we really enjoyed the service. Afterwards we had lunch with their lovely family. Tirzah had a rest in one of the bedrooms, and the kids just played and played. They have really been missing their toys which are somewhere en route to Hong Kong.
Lisa is from the States and John is a Kiwi. They homeschool their kids, most of whom were born here in Hong Kong. We will certainly be seeking their advice about lots of things!